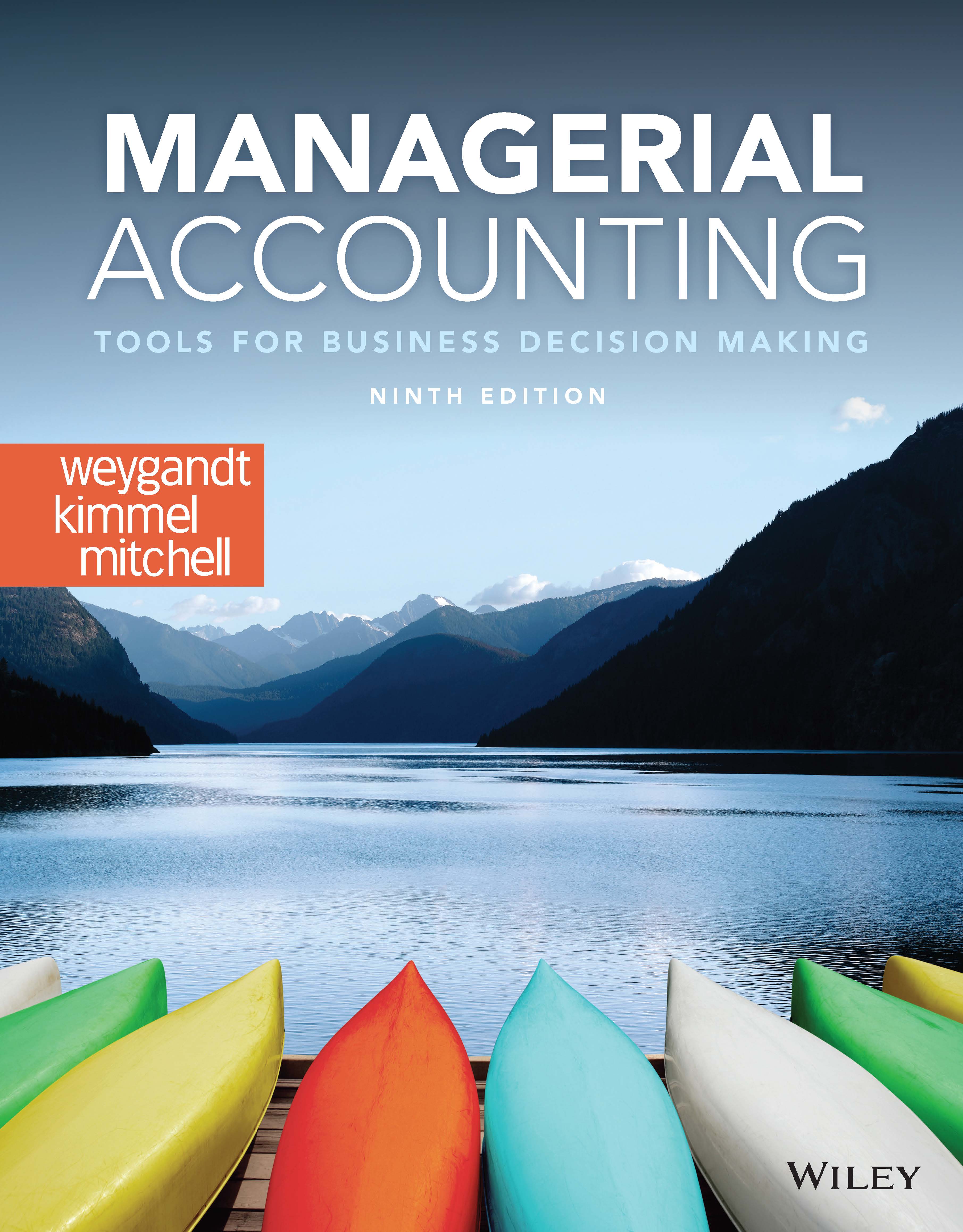 Managerial Accounting, 9th Edition
By Jerry J. Weygandt, Paul D. Kimmel, and Jill E. Mitchell
Managerial Accounting, 9th Edition provides students with a clear introduction to the fundamental managerial accounting concepts needed for anyone pursuing a career in accounting or business. The primary focus of Managerial Accounting is to help students understand the application of accounting principles and techniques in practice through a variety of engaging resources and homework exercises.

By connecting the classroom to the business world through real company examples, an emphasis on decision making, and key data analysis skills appropriate at the introductory level, students are better prepared as future professionals in today's business world.
Schedule a Demo
Request Instructor Account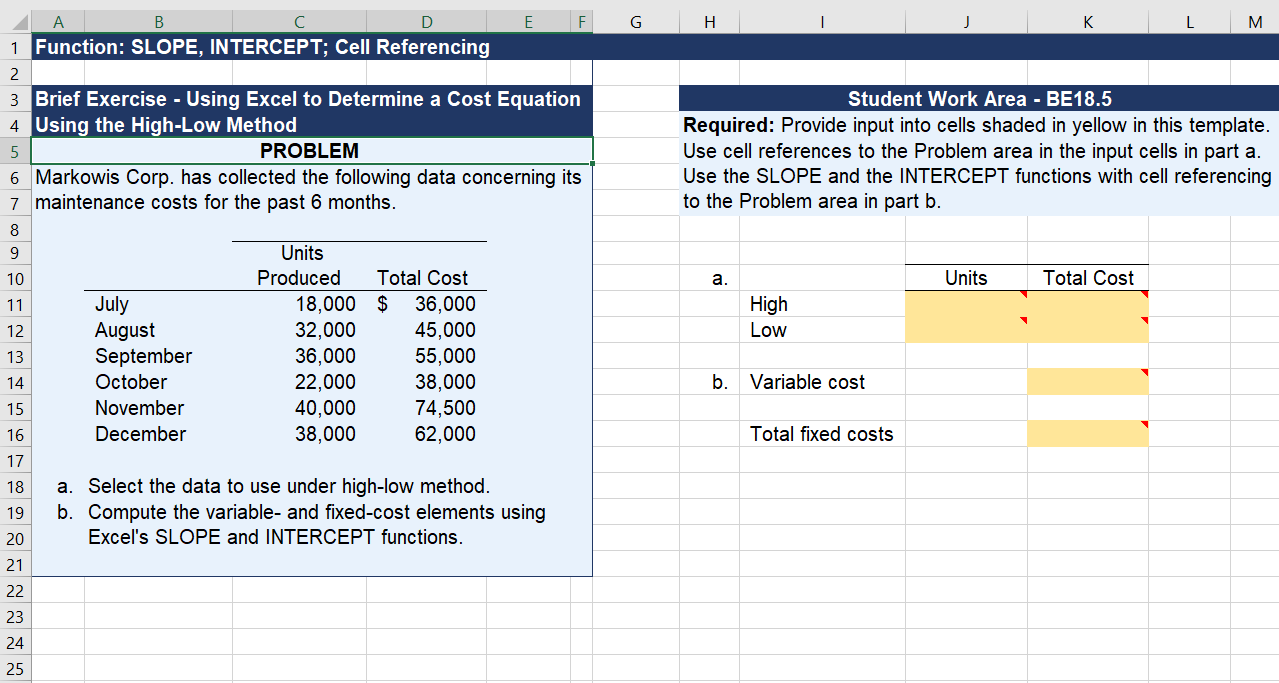 Gradable Excel for Accounting builds competitive job market skills.
Gradable Excel in WileyPLUS develops the Excel knowledge and skills students need by giving them the opportunity to practice using Excel formulas and functions to complete specific exercises in a real Microsoft Excel worksheet. With exercises based on accounting questions from the book, automatic grading, and immediate and detailed cell-level feedback, students build key skills needed to be competitive in today's job market while enhancing their understanding of key accounting concepts.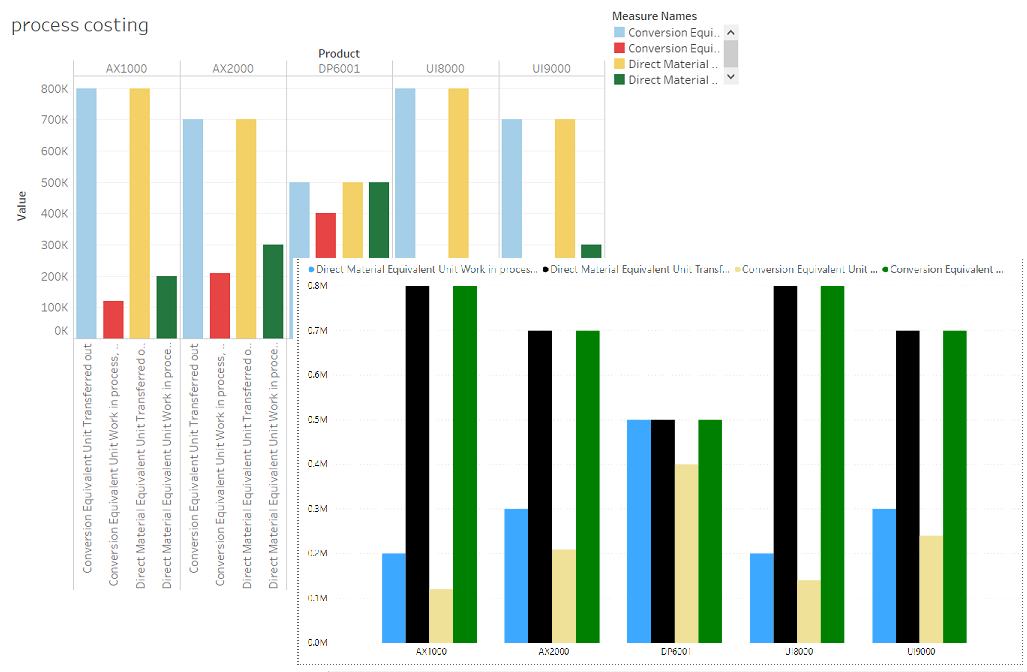 Visualization Assignments develop key data literacy skills.
Tableau and PowerBI visualization assignments in WileyPLUS help familiarize students with popular data analysis tools they will encounter in the workplace. Students analyze a variety of visualizations available in both software programs, completing assessment questions along the way to check their understanding and ability to interpret different forms of information.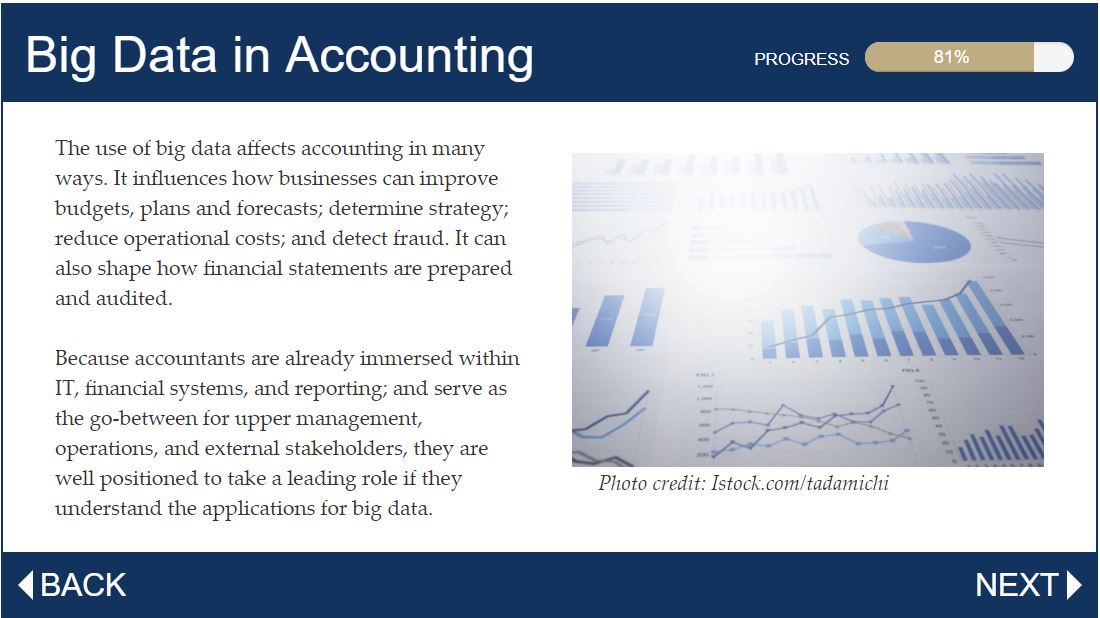 Data Analytics and Accounting Module fosters career readiness.
In partnership with the Business-Higher Education Forum (BHEF), WileyPLUS introduces students to an accounting-specific data analytics module with interactive lessons, case studies, videos, and assessment to help students better understand the importance of data analytics and how it applies to accounting and business.
Company Videos connect course concepts to the real world.
The Real World Video Series is comprised of high-quality videos featuring real-world business professionals. These videos include brands that students can identify with, such as Whole Foods and Southwest, as well as various small businesses. Students receive exposure to actual problems encountered in the field and see how businesses solve them. These videos provide students with valuable insight and examples of skills they will need to be successful in the business world.
Solution Walkthrough Videos provide just-in-time homework assistance.
Author-created Solution Walkthrough Videos guide students through multi-learning objective problems to help consolidate understanding and provide 24/6 homework assistance for hundreds of exercises and problems. These videos break down complex problems and build students' problem-solving skills, enabling educators to assign more difficult homework questions.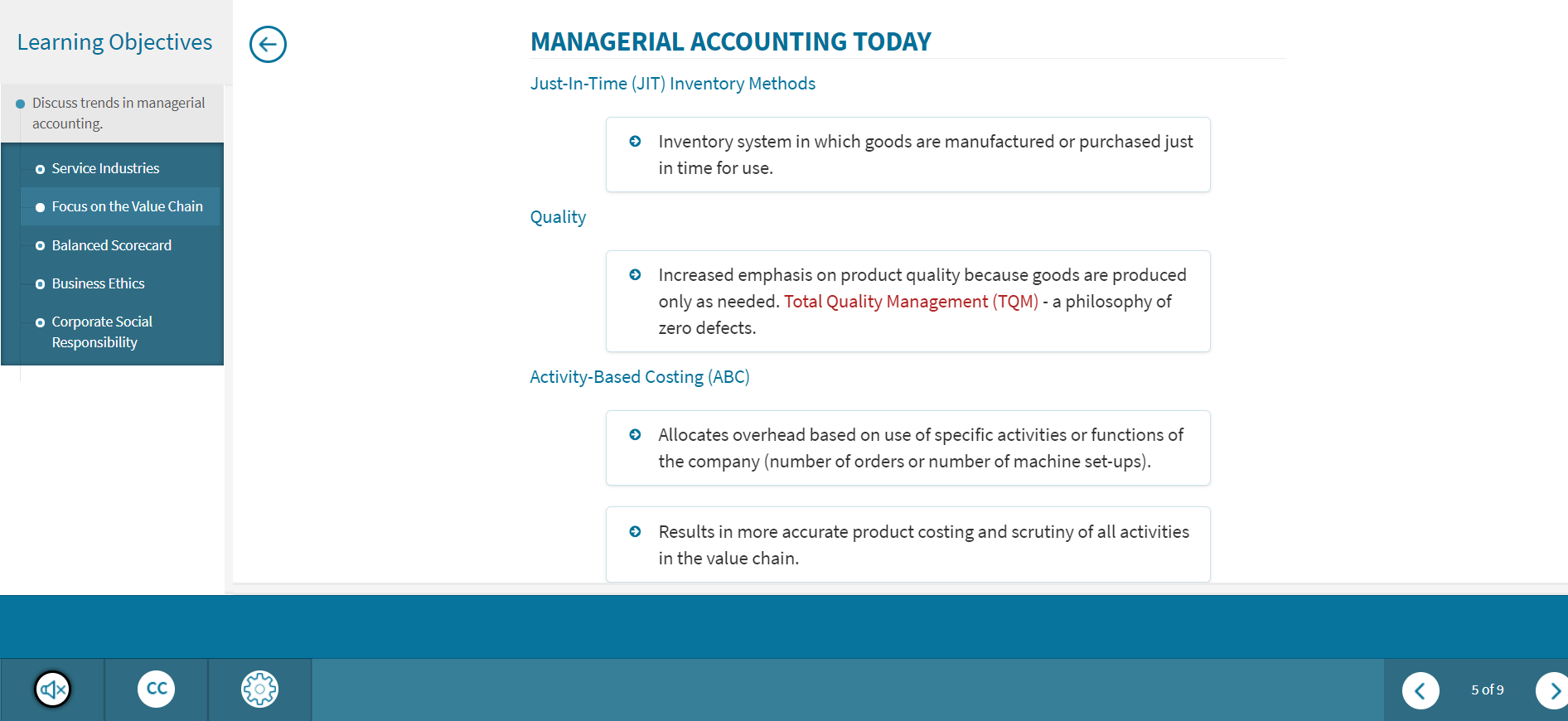 Interactive Tutorials keep students engaged in core concepts.
Embedded with self-assessment exercises, these interactive, self-paced tutorials walk students through key learning objectives with content broken out into smaller chunks. Students must answer correctly or exhaust attempts before moving on, enhancing their retention of information and keeping them engaged with the material.
What's New
New Gradable Excel solution available in WileyPLUS helps develop the Excel knowledge and skills students need to successfully compete in today's job market, while enhancing their understanding of key accounting concepts.
New Tableau and Power BI visualization assignments in WileyPLUS build the skills required to analyze and interpret data visualizations, familiarizing students with popular data analysis tools they will encounter in the workplace.
New Data Sets Library provides a gallery of data sets that map to specific accounting topics and can be used for students to learn how to conduct, analyze, and interpret visualizations in a variety of software including Excel, Tableau, Power BI, and IDEA.
New Data Analytics Insight boxes highlight the use of data analytics by real-world companies.
New Analytics in Action end-of-chapter problems (in select chapters) include data visualization and/or analytics, application, and assessment to help students understand the use of data analytics by real-world companies.
New chapter discussions of data analytics at the appropriate level for introductory accounting students.
New bulleted and numbered approach helps highlight key information and computations while allowing students to learn new concepts in bite-sized chunks of information.
Expanded Review and Practice section now includes Practice Brief Exercises with detailed solutions for additional homework practice opportunities.
Updated real-world company examples ensure concepts are relatable and presented in an engaging way for students to make connections.
New Answers to Insight and Accounting Across the Organization questions help students easily verify their understanding of course concepts.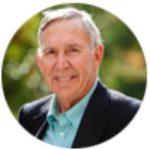 JERRY J. WEYGANDT, PhD, CPA, is Arthur Andersen Alumni Emeritus Professor of Accounting at the University of Wisconsin—Madison. He holds a Ph.D. in accounting from the University of Illinois. Articles by Professor Weygandt have appeared in The Accounting Review, Journal of Accounting Research, Accounting Horizons, Journal of Accountancy, and other academic and professional journals. These articles have examined such financial reporting issues as accounting for price-level adjustments, pensions, convertible securities, stock option contracts, and interim reports. Professor Weygandt is author of other accounting and financial reporting books and is a member of the American Accounting Association, the American Institute of Certified Public Accountants, and the Wisconsin Society of Certified Public Accountants. He has served on numerous committees of the American Accounting Association and as a member of the editorial board of the Accounting Review; he also has served as President and Secretary-Treasurer of the American Accounting Association. In addition, he has been actively involved with the American Institute of Certified Public Accountants and has been a member of the Accounting Standards Executive Committee (AcSEC) of that organization. He has served on the FASB task force that examined the reporting issues related to accounting for income taxes and served as a trustee of the Financial Accounting Foundation.

Professor Weygandt has received the Chancellor's Award for Excellence in Teaching and the Beta Gamma Sigma Dean's Teaching Award. He is on the board of directors of M & I Bank of Southern Wisconsin. He is the recipient of the Wisconsin Institute of CPA's Outstanding Educator's Award and the Lifetime Achievement Award. In 2001 he received the American Accounting Association's Outstanding Educator Award.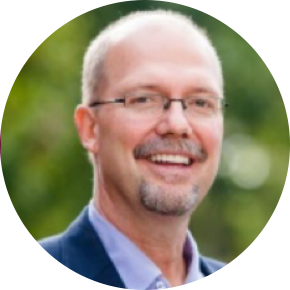 Paul D. Kimmel, PhD, CPA, received his bachelor's degree from the University of Minnesota and his doctorate in accounting from the University of Wisconsin. He is a Senior Lecturer at the University of Wisconsin-Madison and was an Associate Professor at University of Wisconsin – Milwaukee.  He was the recipient of the UWM School of Business Advisory Council Teaching Award, the Reggie Taite Excellence in Teaching Award, and a three-time winner of the Outstanding Teaching Assistant Award at the University of Wisconsin. He has public accounting experience with Deloitte & Touche (Minneapolis) and was a recipient of the Elijah Watts Sells Award for Honorary Distinction for his results on the CPA exam. He is a member of the American Accounting Association and the Institute of Management Accountants and has published articles in Accounting Review, Accounting Horizons, Advances in Management Accounting, Managerial Finance, Issues in Accounting Education, Journal of Accounting Education, and in other journals. He has authored a number of introductory accounting textbooks, and published papers and given numerous talks on issues related to accounting education.

Jill Mitchell, MS, MEd, CIA, is a Professor of Accounting at Northern Virginia Community College (NOVA), where she has taught face-to-face, hybrid, and online courses since 2008. Since 2009, she has been an Adjunct Instructor at George Mason University (GMU). She is former President of the Washington, D.C. Chapter of the Accounting and Financial Women's Alliance (AFWA), and has served on the board of directors of the Virginia Society of CPAs (VSCPA). She is a member of the American Accounting Association (AAA) and the Institute of Internal Auditors. Jill serves on the AAA Education Committee and the Conference on Teaching and Learning Accounting (CTLA) Steering Committee. She received the Community College Champion Award for her work as a founding advisor for the National Society of Collegiate Scholars NOVA Chapter. Prior to joining the faculty at NOVA, Jill was a Senior Auditor with Ernst & Young's Business Risk Services practice in Miami, Florida. She is a Certified Internal Auditor and holds an MS in Accountancy from the University of Virginia and a BBA in Management Information Systems from the University of Georgia honors program. Recently, she earned an MEd in Instructional Design Technology from GMU. 

Jill is a 2019 recipient of the Outstanding Faculty Award, the Commonwealth's highest honor for faculty of Virginia's universities and colleges presented by the State Council of Higher Education for Virginia; the Virginia Community College System Chancellor's Award for Teaching Excellence, the AFWA's Women Who Count Award; and the AAA/J. Michael and Mary Anne Cook/Deloitte Foundation Prize, the foremost recognition of an individual who consistently demonstrates the attributes of a superior teacher in the discipline of accounting. Jill is also recipient of the AAA Two-Year College Educator of the Year Award for 2019 – 2020.
Chapter 1: Managerial Accounting
Chapter 2: Job Order Costing
Chapter 2A: Job Order Costing (Non-Debit and Credit Approach)*
Chapter 3: Process Costing
Chapter 3A: Process Coding (Non-Debit and Credit Approach)*
Chapter 4: Activity-Based Costing
Chapter 5: Cost-Volume-Profit
Chapter 6: Cost-Volume-Profit Analysis: Additional Issues
Chapter 7: Incremental Analysis
Chapter 8: Pricing
Chapter 9: Budgetary Planning
Chapter 10: Budgetary Control and Responsibility Accounting
Chapter 11: Standard Costs and Balanced Scorecard
Chapter 12: Planning for Capital Investments
Chapter 13: Statement of Cash Flows
Chapter 14: Financial Statement Analysis

Appendix A: Time Value of Money

Cases for Management Decision Making*

*Available online through WileyPLUS and Wiley Custom