Accounting Information System: Connecting Careers, Systems, and Analytics, 1st Edition
By Arline Savage, Danielle Brannock and Alicja Foksinska Arnold
SINGLE-TERM
$109.95
  USD
|
$109.95
  CAN
Accounting Information Systems: Connecting Careers, Systems, and Analytics, 1st Edition presents a modern, professional perspective that not only develops the necessary skills students need to be ready for tomorrow's workplace, but also helps students understand how course concepts are applied in the workplace, and why these skills are important.
WileyPLUS for Accounting Information Systems: Connecting Careers, Systems, and Analytics focuses on helping students make informed business decisions through case-based learning, data analysis applications, and Excel assignments. Students apply concepts to real-world business applications, allowing them to understand how various systems come together to support a business.
The authors also incorporate their own industry experience and help showcase how AIS concepts are used through resources like sample LinkedIn job posts and the Featured Professionals video series. These tools spotlight real accounting professionals and job opportunities while connecting to chapter material, allowing students to see how what they're learning applies to business, as well as visualize the different paths AIS can take them.
Schedule a Demo
Request Instructor Account
Learn Accounting Concepts Efficiently
Chapter Lecture Videos are available for all chapters and feature the authors walking students through key concepts at the learning objective level to reinforce their understanding.
Adaptive Assignments ignite students' confidence to persist so they can develop critical skills. By continuously adapting to each students' needs and providing achievable goals with just-in-time instruction, Adaptive Assignments close knowledge gaps through scaffolded learning. Powered and refined by the Knewton Adaptive Engine, with more than 15 million users, this new assignment type gives instructors the flexibility and control to create targeted adaptive experiences that match their teaching preferences. With actionable analytics to support student and class intervention, Adaptive Assignments makes teaching and learning more efficient than ever.
Understand AIS Techniques in Practice
Sample LinkedIn Job Posts are available at the start of each chapter and demonstrate the importance of the roles an individual in the field would require for a certain position. These sample posts are an engaging way for students to connect with course material and help students understand how job opportunities connect to the skills they're developing as well as visualize the different paths AIS can take them.
Featured Professional Videos include real accounting professionals discussing their career paths, how they apply course concepts students are learning in their day-to-day, and the professional skills they developed to get to where they are. These videos also include auto-graded multiple-choice questions.
Develop Data Analytics and Literacy Skills
Julia's Cookies Continuing Case with Tableau allows students to apply AIS topics to realistic company scenarios. As students work through the course, they come across Julia's Cookies case references and assignments to see how topics come to life in various business scenarios and practice using various accounting applications and functions as the business continues to grow and expand. This running case also has an alternate Excel version available in WileyPLUS.
Help students develop foundational data analytics software skills with Data Analysis Technology Bootcamps, available for Excel, Tableau, Power BI, Alteryx, and SQL. Each bootcamp includes Overview Videos, How-To Videos, and Solution Walkthrough Videos to ensure students have the support they need to learn how to use the software and perform specific tasks, as well as assignable application exercises and data sets to help students demonstrate their understanding of the tool in an accounting context.
The WileyPLUS Data Set Library provides instructors with the flexibility to choose how they want to build and assess students' data analytics skills. A variety of free data sets are available for you to access across all WileyPLUS Accounting courses, saving you valuable time in sourcing out data sets to use with projects, assessments, and homework.
Solve Business Problems with Excel
Gradable Excel Assignments develop the Excel knowledge and skills students need by giving them the opportunity to practice using formulas and functions to complete specific exercises in a real Microsoft Excel worksheet. With exercises based on accounting questions from the book, automatic grading, and immediate and detailed cell-level feedback, students build key skills needed to be competitive in today's job market while enhancing their understanding of key accounting concepts.
Incorporate Cutting-Edge Topics
Introduce your students to ESG in the accounting context with the WileyPLUS ESG Module, designed to help students understand what ESG is, why it's important, and how it's changing the modern accounting and business world. Students work through each pillar of ESG through lessons on Environment, Social, Governance, and Reporting, along with relatable business scenarios with recognizable companies, access to real-world sample reports, and assignable quiz questions.
Inspire Future Accounting Professionals
Roadtrip Nation x WileyPLUS brings a unique experience to your accounting course through experiential learning, real-world project-based activities, and career skill development to get students prepared and thinking about tomorrow's accounting world. Students work through engaging lessons and thought-provoking discussions and activities to build their critical soft skills and complete a final project that encourages them to connect with and interview real professionals in the field. Through Roadtrip Nation x WileyPLUS, students get to see what modern accounting looks like and begin building towards a career they're curious and excited about. Learn more here.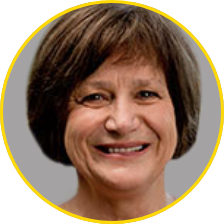 Arline Savage PHD, CA is Professor and Sallie W. Dean Faculty Fellow in Accounting in the Collat School of Business at The University of Alabama at Birmingham (UAB). She has taught a wide variety of courses across multiple countries, including her birthplace of South Africa, Canada, and the United States. She is the recipient of numerous teaching awards, most recently the 2021 UAB President's Award for Excellence in Teaching for exceptional accomplishments in teaching. Arline received her bachelor's, master's, and doctoral degrees in accounting from Nelson Mandela Metropolitan University in South Africa. She began teaching at UAB in 2012 and has served as chair of the Accounting and Finance department. She currently serve on the board of directors of the Federation of Schools of Accountancy.
Arline's research in accounting education has received international recognition; based on BYU accounting research rankings, she ranks 12th for the world over the last 12 years and 26th for all time. Arline has published more than 40 academic and professional publications as well as two scholarly books and two other textbooks. She is a past President of the Accounting Information Systems Educator Association and founding Editor-in-Chief of the AIS Educator Journal. Arline serves on the editorial boards of two highly ranked accounting education journals, Issues in Accounting Education and the Journal of Accounting Education.
As a Chartered Accountant (CA), Arline has worked as an auditor and accountant for one of the biggest CPA firms and at General Motors. She has also consulted or served as an accounting advisor on various accounting and finance projects in the wholesale food, apparel, engineering, health care, and manufacturing industries. She brings these experiences to her classroom to provide real-world context to her students to prepare them for success in the accounting profession.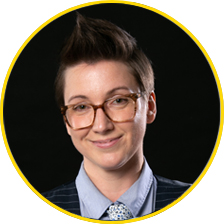 Danielle Brannock CPA, CSPO is an Internal Audit Data Analyst at Intuitive, a robotics firm that provides surgeons assistance in performing minimally invasive procedures by using robots, such as the da Vinci Surgical System.
Danielle is a licensed CPA in the state of Georgia, a certified Core Alteryx Designer, and a Certified Scrum Product Owner (CSPO), which is a project management certification for Agile and scrum software development frameworks. Prior to starting at Intuitive, Danielle performed internal audit data analytics at WestRock and Invesco after a career in external audit data analytics at both PwC and EY.
Danielle was named the 2020 Young Accounting Alum of the Year and 2015 Outstanding Accounting Undergraduate Student at the University of Alabama at Birmingham (UAB) and was the recipient of the 2015 Alabama Society of CPA's Accounting Achievement Award.
With a passion for public speaking, and educating both accounting professionals and academics, Danielle has presented at more than ten conferences and in many classrooms since 2016. Danielle is a past board member of the Beta Alpha Psi international organization and served as an officer of the Delta Chi chapter during her undergraduate program.
Danielle has a BS in accountancy and an AAS in paralegal research. Currently, Danielle is pursuing an MIS in computer science at Boston University's part-time online program, while working full-time, writing books, and managing a household of humans, dogs, and cats. There are over 200 board games on the shelf in Danielle's home office.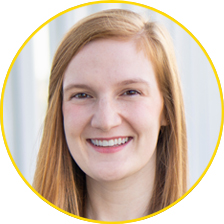 Alicja Foksinska Arnold CISA, CFE has been Lead IT Auditor at Protective Life Corporation since 2015. At Protective, Alicja spearheaded the creation of data analytics, visualization, and storytelling efforts in the (world's greatest) Internal Audit department, becoming the data specialist of the team. She is currently managing and maturing the newly created Data Analytics shop. Alicja is also an instructor at The University of Alabama at Birmingham (UAB), where she teaches classes in accounting information systems and data visualization for business.
Alicja earned BS degrees in information systems and in management (business administration) from UAB. She also earned an MS in business analytics from Indiana University. In addition to being a Certified Information Systems Auditor (CISA) and Certified Fraud Examiner (CFE), Alicja is a certified Tableau Desktop Specialist.
She serves on the board of directors of a local chapter of ISACA (Birmingham, Alabama) as the current President, where she leads more than 300 IT audit, risk, compliance, and governance professionals.
Alicja is a recipient of the UAB Rising Star Award and a graduate of Momentum Upward Leadership Program, which is Alabama's premier women's leadership program. She is a past Senior Data Fellow for the Magic City Data Collective program, which is a community partnership that creates a pipeline of students who are uniquely qualified for jobs in the data industry.
Outside of the profession, Alicja serves on The Bell Center for Early Intervention Programs' Junior Board and is one of the Co-Chairs of the Collat Young Alumni Council.
Alicja is an immigrant from Poland who enjoys celebrating her Polish culture. She loves spending time with her wonderful family, raising awareness and advocating for individuals with Down syndrome, and immersing herself in different cultures through travel.
Part I: Foundations of AIS
1. Accounting as Information
2. Risks and Risk Assessments
3. Risk Management and Internal Control
4. Software and Systems
5. Data Storage and Analysis
6. Designing Systems and Databases
7. Emerging and Disruptive Technologies
8. Documenting Systems and Processes

Part II: Business Processes
9. Human Resources and Payroll Processes
10. Purchasing and Payment Processes
11. Conversion Processes
12. Marketing, Sales, and Collection Processes
13. Financial Reporting Processes

Part III: Risk Assurance
14. Information Systems and Control
15. Fraud
16. Cybersecurity

Part IV: Technology and Analytics
17. Data Analytics
18. Data Visualization

Online Chapter
19. Audit Assurance