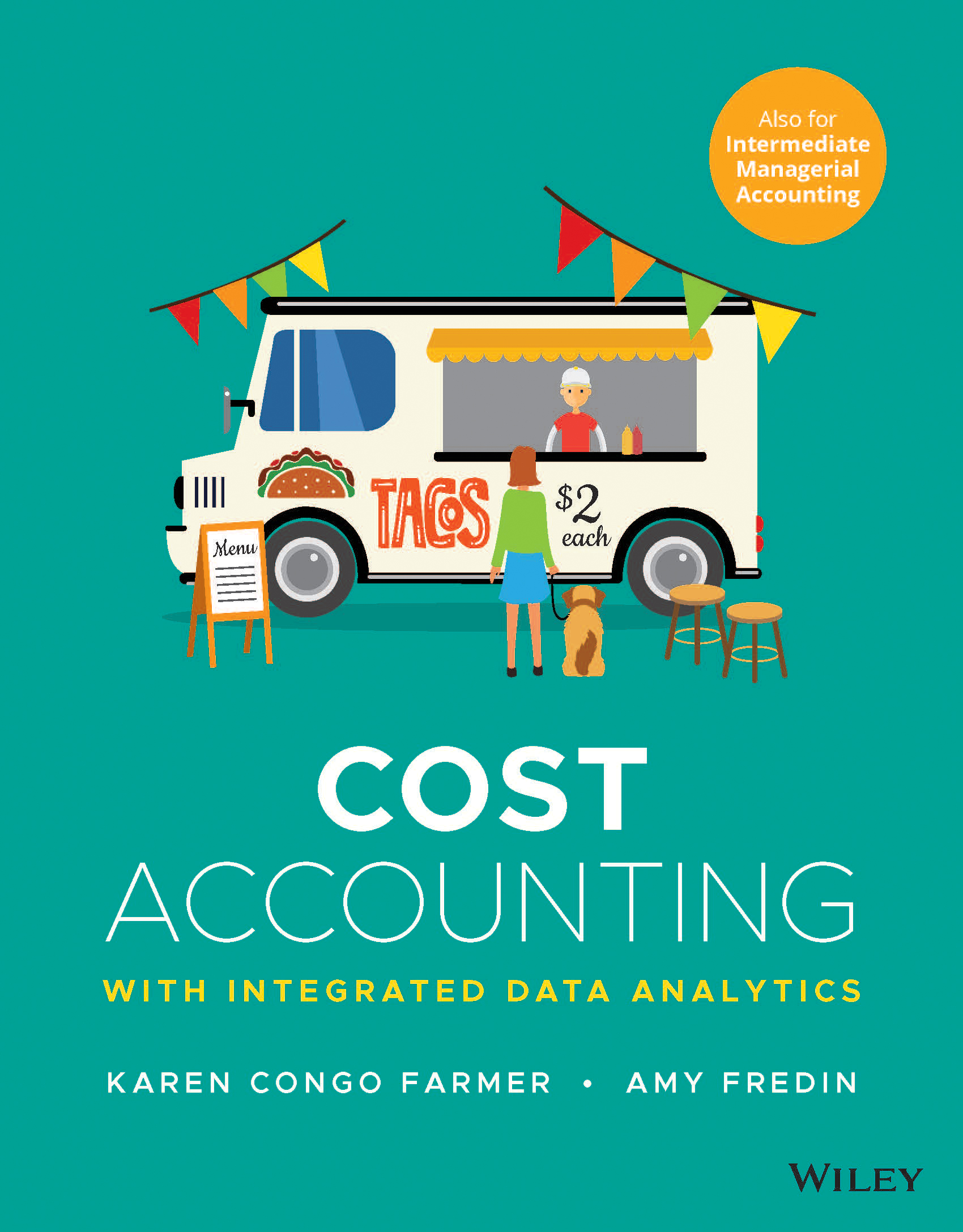 Cost Accounting with Integrated Data Analytics, 1st Edition
By Karen Congo Farmer and Amy J. Fredin
SINGLE-TERM
$109.95
  USD
|
$109.95
  CAN
Cost Accounting with Integrated Data Analytics takes the approach that you need to reach students in order to engage and effectively teach them to make meaning of costing concepts. Through storytelling, students develop a deeper understanding of cost accounting fundamentals, allowing them to apply their knowledge to modern business scenarios and develop the competencies and decision-making skills needed to become the future accounting professional.
WileyPLUS for Cost Accounting introduces an Adaptive Managerial Accounting refresher that helps students practice, retain, and recall foundational content, allowing instructors to move beyond the basics. Throughout the course, students also work through bite-sized lessons, integrated assessment, and WileyPLUS Adaptive Assignments to help reinforce understanding and make connections to real-world application. There are also a variety of data analytics and Excel applications that help students develop a decision-making mindset while leveraging market-leading technology. In addition, integrated CPA and CMA exam resources help build students' confidence and provide early preparation for exam success.
Schedule a Demo
Request Instructor Account
Learn Accounting Concepts Efficiently
Adaptive Assignments ignite students' confidence to persist so they can develop critical skills. By continuously adapting to each students' needs and providing achievable goals with just-in-time instruction, Adaptive Assignments close knowledge gaps through scaffolded learning. Powered and refined by the Knewton Adaptive Engine, with more than 15 million users, this new assignment type gives instructors the flexibility and control to create targeted adaptive experiences that match their teaching preferences. With actionable analytics to support student and class intervention, Adaptive Assignments makes teaching and learning more efficient than ever.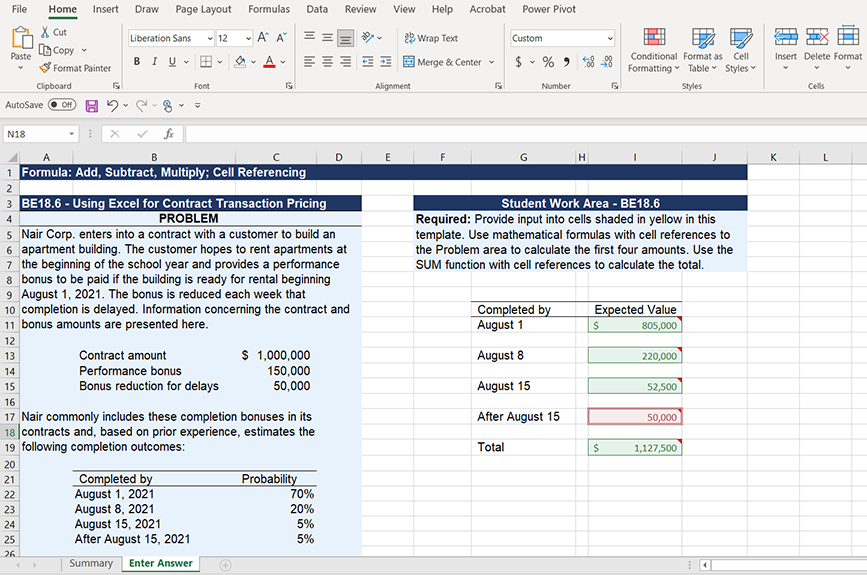 Set Students Up for Cost Accounting Success on Day One
Adaptive Chapter 0: Managerial Accounting Refresher helps identify what knowledge gaps students have once they've transitioned from introductory accounting to majors through an adaptive practice experience with just-in-time instruction and remediation. With personalized instructional material, assessment, and targeted feedback, students can more successfully recall and retain foundational material in order to succeed and apply knowledge to the cost accounting course.
Develop Problem Solving Skills
Author-created Solution Walkthrough Videos created co-author Amy Fredin, guide students through multi-learning objective problems to help consolidate understanding and provide 24/7 homework assistance for hundreds of exercises, brief exercises, homework questions, and problems. These videos break down the process of completing complex questions to build students' problem-solving skills and confidence.
Hundreds of algorithmic questions, available across all levels of Blooms taxonomy, help student learn accounting and develop problem solving skills.
Solve Business Problems with Excel
Integrated Excel Cases allow students to apply cost accounting topics to realistic business scenarios through Organic Footwear, a running case featured throughout the course. The Excel cases include How-To Videos to provide just-in-time instruction, as well as case assignments and questions for students to apply what they're learning to various business scenarios. Within the Excel cases, students are also required to incorporate data analysis applications and develop and analyze their own visualizations.
Gradable Excel Assignments develop the Excel knowledge and skills students need by giving them the opportunity to practice using formulas and functions to complete specific exercises in a real Microsoft Excel worksheet. With exercises based on accounting questions from the book, automatic grading, and immediate and detailed cell-level feedback, students build key skills needed to be competitive in today's job market while enhancing their understanding of key accounting concepts.
Develop Data Analytics and Literacy Skills
Power BI and Tableau Visualization Assignments in WileyPLUS familiarize students with popular data analysis tools they will encounter in the workplace. Students analyze a variety of visualizations available in both software programs, completing assessment questions along the way to check their understanding and ability to interpret different forms of information, and practice making informed business decisions.
Analytics in Action End-of-Chapter Assignments get students hands-on with data analysis applications within a real Excel environment. Students work with varied data sets, refine their Excel efficiency skills, practice creating visualizations, and learn how to think critically while evaluating and interpreting the data, thinking deeply about what types of decisions can be made within a real-world context that maps to chapter content.
The WileyPLUS Data Set Library provides instructors with the flexibility to choose how they want to build and assess students' data analytics skills. A variety of free data sets are available for you to access across all WileyPLUS Accounting courses, saving you valuable time in sourcing out data sets to use with projects, assessments, and homework.
Engage Students with Real-World Connections
Storytelling Videos feature co-author Karen Farmer sharing bite-sized stories to help students connect what they're learning in each chapter to the real world. These mini stories are designed to engage students and help them make meaning from cost accounting concepts and application, and also help instructors discover new ways to teach costing procedures through storytelling with the goal of improving student retention.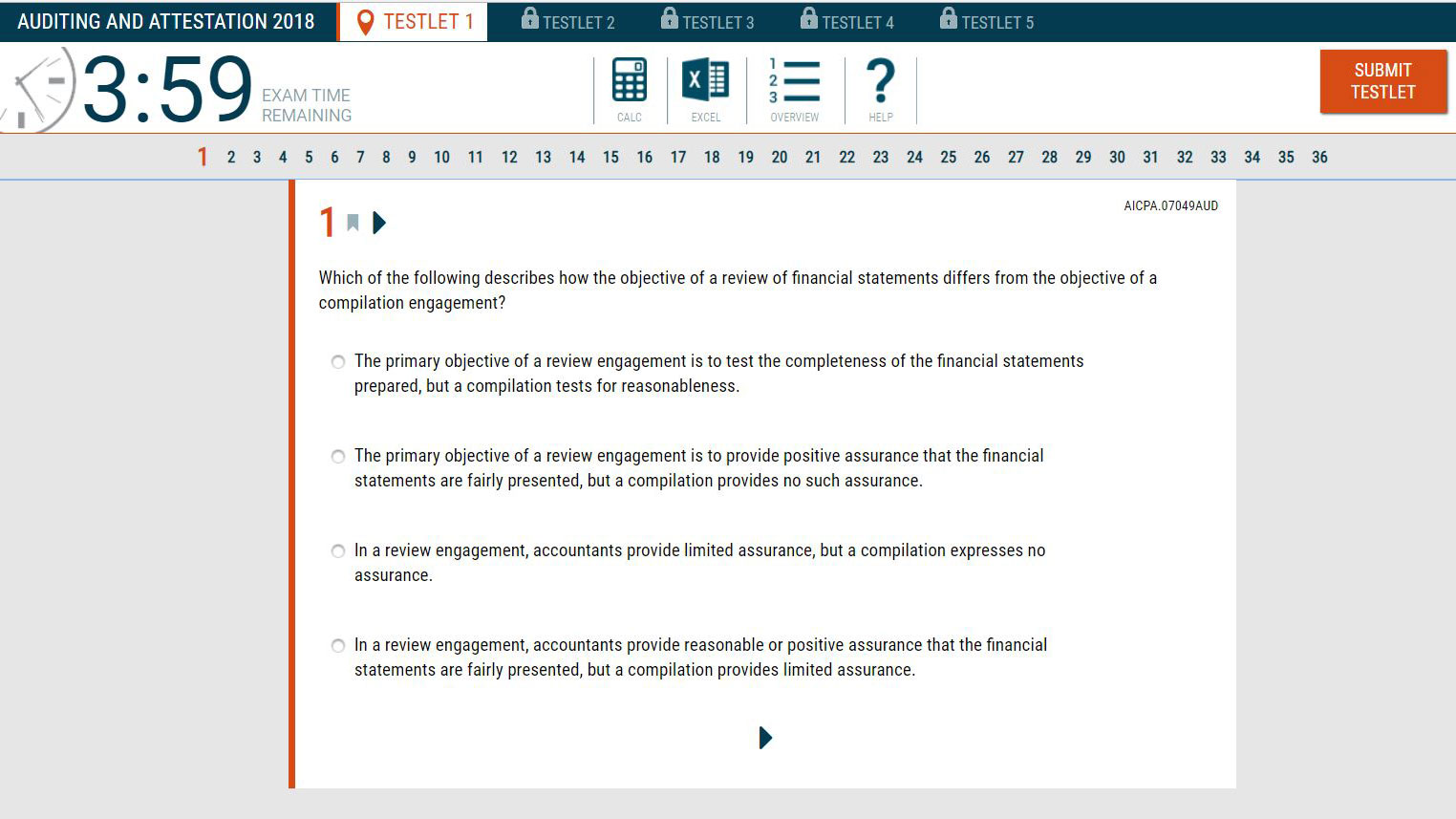 Prepare Students for CPA and CMA Exam Success
Seamlessly incorporated throughout each chapter in WileyPLUS, Integrated CPA and CMA Exam Review builds students' confidence and prepares them for exam success through assignable task-based simulations, video content, and sample test questions that mimic the exam experience. Updated material will be added to the CPA exam review once the updated CPA Exam Blueprints from the CPA AICPA are released in January 2023.
A CPA Evolution Model Curriculum Mapping Document is available to help instructors confirm and/or update their cost accounting course to meet the AICPA's recommended learning objectives.
Instructors Get Started Quickly with Pre-Built Courses
NEW! WileyPLUS Course Collection allows instructors to create their WileyPLUS courses confidently and easily by leveraging a library of gold-standard pre-built courses. Based on learning science, pre-built courses reflect insights from authors and subject matter experts to provide inspiration for engaging, effective course design and are fully customizable, giving you the flexibility to create your version of the perfect course.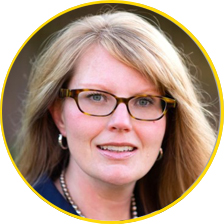 Karen Congo Farmer, MA, CPA, CA (CANADA). Raised on a farm in southwestern Ontario, Canada, I learned from an early age the value of hospitality, music, seasons, finishing a job, and telling a good story.
McMaster University introduced me to a professor who inspired a love of accounting. She was authentic and warm—a role model for my future teaching. As an auditor at Ernst & Young, I earned my CPA designation and experienced business and networking firsthand. Next, I held a dual role at the beautiful Western University: Accountant by day in Financial Services, and accounting lecturer in the evening. Soon enough, I became a full-time lecturer. In addition, a 10+ year instructor role with CPA Ontario, preparing students for their professional exams, was pivotal to my development.
And then I found myself in Texas. Another dual role beckoned: Controller of a financial advisory firm and senior lecturer at Mays Business School at Texas A&M University. The Aggie experience was always in my genes. As a professor, I teach Cost Management and Analysis as a flipped class and in the hybrid format to every student in our accounting program. I also teach Ethical Decision-Making and Conduct in a master's program, and create and deliver executive education programs for Fortune 500 companies and local firms.
For accomplishments in teaching effectiveness, innovation, curriculum development, and student service, I am honored to have received the prestigious Baggett Teaching Award in 2013 and 2018. As a recurring member of the Mays' Scholarship of Teaching and Learning group, I completed four research projects spanning storytelling, alternative assessment, effective learning methods for students, and the systems-thinking mindset. The results? Multiple national speaking engagements for the American Accounting Association and its subsections, the Virginia Society of CPAs, and Wiley. For my work in teaching and learning, I have a standing visiting lecturer role at The University of Central Lancashire in Preston, U.K.
Call it coincidence or serendipity: An early love of writing and storytelling led to this very book. It could never have come about without the richness and diversity of my experiences. This text is a mosaic of everything that has come before it.
As a mom, daughter, sister, cousin, professor, and friend, I love learning, gardening, travel, laughter, my delightful son, Austin, and sweet Maple. This book is authentically me, so you'll see glimpses of those themes throughout it.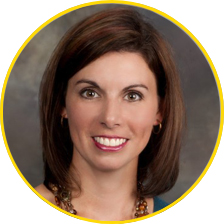 Amy J. Fredin, PHD, CPA, CIA. My story begins in a small town in western Minnesota, where I grew up with music and sports, camping and boating, family time and fierce friendships. I studied music and accounting at the College of St. Benedict and from there worked in public accounting and obtained my CPA. I then went back to school for my MBA at St. Cloud State University. While completing that degree, I started teaching in the accounting program at Alexandria Technical College. It was there that my love for teaching began.
Five years later, my story moves to Nebraska, where I pursued a PhD in accounting at the University of Nebraska—Lincoln (go Big Red!). After I completed that degree, St. Cloud State invited me back, this time to join the Accounting Department as a faculty member. In my more than a dozen years so far at SCSU, I have enjoyed teaching, researching, working with students and colleagues, leading case discussions in executive training programs, and connecting with employers in the community.
My primary teaching responsibilities lie in Intermediate Managerial Accounting (Cost Accounting), as well as Introductory Managerial Accounting, Internal Audit, and Accounting for Managers in our MBA program. I have been able to work with corporate clients as well, through the Center of Continuing Studies at SCSU and in partnership with the Anderson Center, a local management and leadership development entity. My research interests include case teaching in the cost accounting area, the balanced scorecard, internal audit, and whistleblowing. I have published articles in a variety of outlets, including practitioner and academic journals such as Strategic Finance, IMA Educational Case Journal, New Accountant, and Ethics & Behavior.
In all these experiences, I've been fortunate to live and work alongside smart, kind, innovative people who have helped me gain independence, confidence in my abilities, and the courage to find my voice. A special shout-out to my husband and kids, who are amazing companions along this journey of life. I'm grateful for the straight roads and the winding, bumpy paths that comprise my story thus far because they've led me here. I've drawn from all these experiences in writing this book, and I've gained new experiences in the process too. Yes, I'm still learning! And I'm excited to see what's in store when I turn the next page.
1. Cost Accounting Has a Purpose
2. Refresher on Cost Terms
3. Cost Behavior and Cost Estimation
4. Cost-Volume-Profit Analysis
5. Relevant Costs for the Decision-Maker
6. Mastering the Master Budget
7. Capital Budgeting Choices and Decisions
8. Job Costing Visualized
9. Activity-Based Costing
10. Variance Analysis and Standard Costing
11. Process Costing
12. Absorption Versus Variable Costing
13. Data Analytics
14. Support Department Costing
15. Joint Costs and Decision-Making
16. The Art and Science of Pricing to Optimize Revenue
17. Management Control Systems, Responsibility Centers, and Transfer Pricing
18. Business Strategy, Performance Measurement, and the Balanced Scorecard