Financial Accounting: Tools for Business Decision Making, 10th Edition
By Paul Kimmel, Jerry Weygandt, and Jill Mitchell
Financial Accounting: Tools for Business Decision Making by Paul Kimmel, Jerry Weygandt, and Jill Mitchell provides a practical introduction to financial accounting with a focus on how to use accounting information to make business decisions. Through significant course updates, the 10th edition presents an active, hands-on approach that sparks efficient and effective learning and develops the necessary skills to inspire and prepare students to be the accounting and business professionals of tomorrow.
WileyPLUS for Financial Accounting provides interactive learning through WileyPLUS Adaptive Assignments that allow students to learn concepts more efficiently and understand the why and the how of accounting information and business application. To further ensure retention of foundational course material, students also work through interactive tools that present bite-sized learning and video-based instruction with 24/7, just-in-time homework help. Throughout WileyPLUS, there are also a variety of hands-on activities that enhance practical learning and key skills, including a running case, Excel assignments, and data analytics activities. These applications expose students to market-leading software and develop critical thinking and decision-making skills, preparing students for future job success no matter what path they take.
Schedule a Demo
Request Instructor Account
Learn Accounting Concepts Efficiently
NEW! Adaptive Assignments ignite students' confidence to persist so they can develop critical skills. By continuously adapting to each students' needs and providing achievable goals with just-in-time instruction, Adaptive Assignments close knowledge gaps through scaffolded learning. Powered and refined by the Knewton Adaptive Engine, with more than 15 million users, this new assignment type gives instructors the flexibility and control to create targeted adaptive experiences that match their teaching preferences. With actionable analytics to support student and class intervention, Adaptive Assignments makes teaching and learning more efficient than ever.
NEW Interactive Tutorial Assignments provide a guided walkthrough and review of key chapter content and topics, including Chapter Overview Videos, Lecture Videos for each learning objective, and select Real World Videos. Interactive Knowledge Check and Do It! questions in the assignment ensure student understanding and retention. The Interactive Tutorial Assignments are available as practice, customizable and assignable by instructors for points, and are also included within the Adaptive Assignments pre-lecture assignment type.
Develop Problem Solving Skills
Decision Tools are integrated throughout the course and help students understand which accounting concepts are useful for management decision-making and how they are used. Using the Decision Tools are practice exercises with accompanying solutions that help students build and practice their decision-making skills, all within the accounting and chapter context.
Author-created Solution Walkthrough Videos, created by authors Paul Kimmel and Jill Mitchell, guide students through multi-learning objective problems to help consolidate understanding and provide 24/7 homework assistance for hundreds of exercises, brief exercises, homework questions, and problems. These videos break down the process of completing complex questions to build students' problem-solving skills and confidence.
Solve Business Problems with Excel
Gradable Excel Assignments develop the Excel knowledge and skills students need by giving them the opportunity to practice using formulas and functions to complete specific exercises in a real Microsoft Excel worksheet. With exercises based on accounting questions from the book, automatic grading, and immediate and detailed cell-level feedback, students build key skills needed to be competitive in today's job market while enhancing their understanding of key accounting concepts.
Develop Data Analytics and Literacy Skills
Power BI and Tableau Visualization Assignments in WileyPLUS familiarize students with popular data analysis tools they will encounter in the workplace. Students analyze a variety of visualizations available in both software programs, completing assessment questions along the way to check their understanding and ability to interpret different forms of information, and practice making informed business decisions.
NEW! Analytics in Action End-of-Chapter Sections include feature boxes and activities that get students hands-on with data analysis applications within a real Excel environment. Students work with varied data sets, refine their Excel efficiency skills, practice creating visualizations, and learn how to think critically while evaluating and interpreting the data, thinking deeply about what types of decisions can be made within a real-world context that maps to chapter content.
The WileyPLUS Data Set Library provides instructors with the flexibility to choose how they want to build and assess students' data analytics skills. A variety of free data sets are available for you to access across all WileyPLUS Accounting courses, saving you valuable time in sourcing out data sets to use with projects, assessments, and homework.
Understand Accounting Techniques in Practice
Small Business Videos in WileyPLUS include assignable quiz questions and feature small business owners discussing how they use accounting functions in their day-to-day activities, helping drive student engagement and understanding of how course concepts apply in the real world.
The Cookie Creations continuing case allows students to apply financial accounting topics to realistic company scenarios. As students work through the course, they come across Cookie Creations case references and assignments to see how topics come to life in various business scenarios and practice using various accounting applications and functions as the business continues to grow and expand.
Instructors Get Started Quickly with Pre-Built Courses
NEW! WileyPLUS Course Collection allows instructors to create their WileyPLUS courses confidently and easily by leveraging a library of gold-standard pre-built courses. Based on learning science, pre-built courses reflect insights from authors and subject matter experts to provide inspiration for engaging, effective course design and are fully customizable, giving you the flexibility to create your version of the perfect course.
What's New to This Course
New co-author Jill Mitchell, Northern Virginia Community College, incorporates her course design, student engagement, and skill development expertise to further enhance the student learning experience within the content and WileyPLUS.
New WileyPLUS Adaptive Assignments effectively close knowledge gaps through a personalized adaptive experience that provides just-in-time instruction, immediate feedback, and remediation to previous learning objectives. With 3 assignment types to choose from (Pre-Lecture, Practice, Review), instructors can leverage Adaptive Assignments in various ways to build their students' confidence and mastery of course concepts.
New Interactive Tutorial Assignments keep students engaged and help break down chapter content and topics with a guided walkthrough that includes interactive Knowledge Check and Do It! questions to ensure student understanding and retention. The Interactive Tutorial Assignments are available as practice, customizable and assignable by instructors for points, and are also included within the Adaptive Assignments pre-lecture assignment type.
New Lecture Videos are available for every section in the course and feature an accounting educator talking through the PowerPoint slides. There are embedded application videos where applicable, providing support for online and hybrid courses, flipped classrooms, and student study and review.
New Animations which are short, animated videos to engage students within the course and help simplify key concepts, making it easier for students to understand and grasp foundational material.
Additional Solution Walkthrough Videos have been developed, including select Brief Exercises, continuing to provide students with 24/7, just-in-time homework help and problem-solving skill development.
New Analytics in Action End-of-Chapter Sections include feature boxes and activities that get students hands-on with data analysis applications within a real Excel environment and practice working with varied data sets, refine their Excel efficiency skills, create visualizations, and learn how to think critically while evaluating and interpreting the data.
Updated and new test bank questions including: 226 additional test bank questions, 130 new test bank questions, 40 new Small Business Video questions, new assignable Interactive Tutorial Assignments available per learning objective, and thousands of questions as part of WileyPLUS Adaptive Assignments.
Content Changes
New bulleted text and numbered approach helps highlight key information and computations.
New Data Analytics Insight Boxes, integrated throughout the content, highlight the use of data analytics by real-world companies.
New chapter discussions of data analytics at the appropriate level for introductory accounting students.
New Do It! questions at the end of key subsections for students to have additional practice opportunities at the moment of learning.
Updated examples of real-world companies to increase student engagement and relevancy to today's accounting and business profession.
Updated discussions throughout to reflect the latest developments and new technology (i.e., cloud computing).
Updated discussions within the accounting cycle chapters to ensure maximum student understanding.
Updated illustrations throughout to include more visualizations of accounting concepts and to increase student engagement.
Added Answers to Insight and Accounting Across the Organization Questions near the end-of-chapter.
Moved A Look at IFRS section online.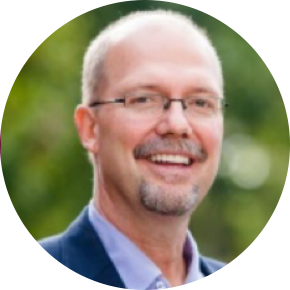 Paul D. Kimmel, PhD, CPA, received his bachelor's degree from the University of Minnesota and his doctorate in accounting from the University of Wisconsin. He was an Associate Professor at the University of Wisconsin—Madison for more than 25 years and is now a Senior Lecturer at the University of Wisconsin—Madison. He has public accounting experience with Deloitte & Touche (Minneapolis). He was the recipient of the UWM School of Business Advisory Council Teaching Award and the Reggie Taite Excellence in Teaching Award, and a three-time winner of the Outstanding Teaching Assistant Award at the University of Wisconsin. He is also a recipient of the Elijah Watts Sells Award for Honorary Distinction for his results on the CPA exam. He is a member of the American Accounting Association and the Institute of Management Accountants and has published articles in Accounting Review, Accounting Horizons, Advances in Management Accounting, Managerial Finance, Issues in Accounting Education, and Journal of Accounting Education, as well as other journals. His research interests include accounting for financial instruments and innovation in accounting education.
Connect with Paul Kimmel through Email.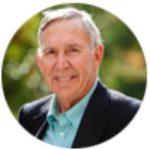 Jerry J. Weygandt, PhD, CPA, is Arthur Andersen Alumni Emeritus Professor of Accounting at the University of Wisconsin-Madison. He holds a Ph.D. in accounting from the University of Illinois. Articles by Weygandt have appeared in the Accounting Review, Journal of Accounting Research, Accounting Horizons, Journal of Accountancy, and other academic and professional journals. These articles have examined such financial reporting issues as accounting for price-level adjustments, pensions, convertible securities, stock option contracts, and interim reports. Weygandt is the author of other accounting and financial reporting books and is a member of the American Accounting Association, the American Institute of Certified Public Accountants, and the Wisconsin Society of Certified Public Accountants. He has served on numerous committees of the American Accounting Association and as a member of the editorial board of the Accounting review. Weygandt also served as president and secretary-treasurer of the American Accounting Association. In addition, he has been actively involved with the American Institute of Certified Public Accountants and has been a member of the Accounting Standards Executive Committee (AcSEC). He has served on the Financial Accounting Standards Board task force that examined the reporting issues related to accounting for income taxes and served as a trustee of the Financial Accounting Foundation. Weygandt has received the Chancellor's Award for Excellence in Teaching and the Beta Gamma Sigma Dean's Teaching Award. He is the recipient of the Wisconsin Institute of CPA's Outstanding Educator's Award and the Lifetime Achievement Award. In 2001, he received the American Accounting Association's Outstanding Educator Award.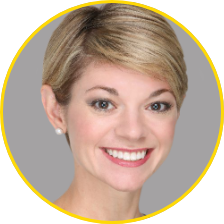 Jill E. Mitchell, MS, MEd, CIA, is a Professor of Accounting at Northern Virginia Community College (NOVA), where she has taught face-to-face, hybrid, and online courses since 2008. Since 2009, she has been an adjunct instructor at George Mason University (GMU). She is a past president of the Washington, D.C. Chapter of the Accounting and Financial Women's Alliance (AFWA), and she served on the board of directors of the Virginia Society of CPAs (VSCPA). She is a member of the American Accounting Association (AAA) and the Institute of Internal Auditors. Jill serves on the AAA Education Committee and is the co-chair for the Conference on Teaching and Learning in Accounting (CTLA). Prior to joining the faculty at NOVA, Jill was a senior auditor with Ernst & Young's Business Risk Services practice in Miami, Florida. She is a certified internal auditor and earned an MS in Accountancy from the University of Virginia and a BBA in Management Information Systems from the University of Georgia honors program. Recently, she earned an MEd in Instructional Design Technology from GMU. Jill is a recipient of the Outstanding Faculty Award, the Commonwealth's highest honor for faculty of Virginia's universities and colleges presented by the State Council of Higher Education for Virginia; the Virginia Community College System Chancellor's Award for Teaching Excellence; the AFWA's Women Who Count Award; the AAA Two-Year College Educator of the Year Award; and the AAA/J. Michael and Mary Anne Cook/Deloitte Foundation Prize, the foremost recognition of an individual who consistently demonstrates the attributes of a superior teacher in the discipline of accounting.
1. Introduction to Financial Statements
2. A Further Look at Financial Statements
3. The Accounting Information System
4. Accrual Accounting Concepts
5. Merchandising Operations and the Multiple-Step Income Statement
6. Reporting and Analyzing Inventory
7. Fraud, Internal Control, and Cash
8. Reporting and Analyzing Receivables
9. Reporting and Analyzing Long-Lived Assets
10. Reporting and Analyzing Liabilities
11. Reporting and Analyzing Stockholders' Equity
12. Statement of Cash Flows
13. Financial Analysis: The Big Picture
Appendix F: Time Value of Money
Appendix G: Reporting and Analyzing Investments)