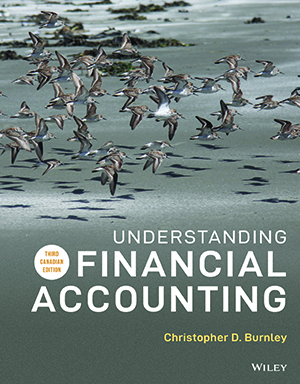 Understanding Financial Accounting, 3rd Canadian Edition
By Christopher D. Burnley
Understanding Financial Accounting, 3rd Canadian Edition presents a fresh approach to teaching introductory financial accounting through a blended conceptual and technical perspective that demonstrates how to apply course information to students' everyday lives and future careers.
WileyPLUS for Understanding Financial Accounting provides interactive learning through WileyPLUS Adaptive Assignments and various high-quality assessment that range in difficulty. Students also work through engaging, interactive tools and video-based instruction with 24/7, just-in-time homework help to ensure students' retention of foundational course material.
Throughout WileyPLUS, there are also a variety of hands-on Excel and data analytics activities that help students learn how to solve business problems while developing key in-demand skills. With Understanding Financial Accounting and WileyPLUS, students will remain engaged, on track, and develop the key skills they need for future academic and career success
Schedule a Demo
Request Instructor Account
Learn Accounting Concepts Efficiently
NEW! Adaptive Assignments ignite students' confidence to persist so they can develop critical skills. By continuously adapting to each students' needs and providing achievable goals with just-in-time instruction, Adaptive Assignments close knowledge gaps through scaffolded learning. Powered and refined by the Knewton Adaptive Engine, with more than 15 million users, this new assignment type gives instructors the flexibility and control to create targeted adaptive experiences that match their teaching preferences. With actionable analytics to support student and class intervention, Adaptive Assignments makes teaching and learning more efficient than ever.
Interactive Tutorials keep students engaged in core concepts. Embedded with self-assessment exercises, these interactive, self-paced tutorials walk students through key learning objectives with content broken out into smaller chunks. Students must answer correctly or exhaust attempts before moving on, enhancing their retention of information and keeping them engaged with the material.
Develop Problem Solving Skills
Take 5 Videos feature author Chris Burnley walking students through key examples and exhibits in the text to help consolidate understanding and provide 24/7 homework assistance. These videos break down the process of completing complex questions to build students' problem-solving skills and confidence and help students gain a deeper understanding of various financial accounting applications.
Demonstration Problems show students solved problems that are similar to those they will encounter in the end-of-chapter material and provide additional opportunities for students to practice and enhance their levels of understanding.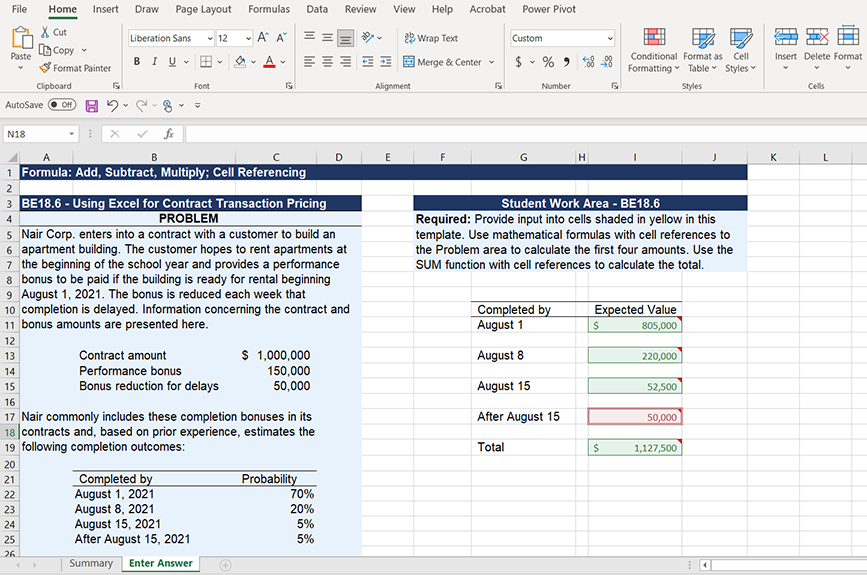 Solve Business Problems with Excel
Gradable Excel Assignments develop the Excel knowledge and skills students need by giving them the opportunity to practice using formulas and functions to complete specific exercises in a real Microsoft Excel worksheet. With exercises based on accounting questions from the book, automatic grading, and immediate and detailed cell-level feedback, students build key skills needed to be competitive in today's job market while enhancing their understanding of key accounting concepts.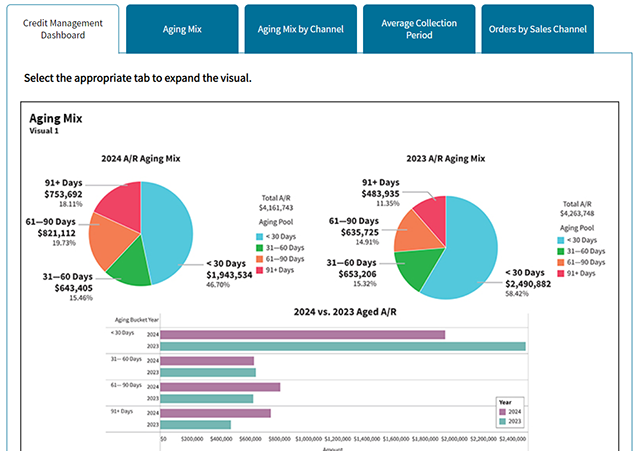 Develop Data Analytics and Literacy Skills
NEW! Data Visualization Projects in WileyPLUS require students to evaluate visualizations and complete assessment questions along the way to check their understanding, confirm their ability to interpret different forms of information, and practice making informed business decisions.
The WileyPLUS Data Analytics and Accounting Module, created in partnership with the Business-Higher Education Forum (BHEF), introduces students to accounting-specific data analytics activities with interactive lessons, case studies, videos, and assessment to help students better understand the importance of data analytics and how it applies to accounting and business. An Instructor's Manual is also included and maps the module's content and resources to chapter material so educators can easily determine where and how to incorporate the module into their course.
The WileyPLUS Data Set Library provides instructors with the flexibility to choose how they want to build and assess students' data analytics skills. A variety of free data sets are available for you to access across all WileyPLUS Accounting courses, saving you valuable time in sourcing out data sets to use with projects, assessments, and homework.
Instructors Get Started Quickly with Pre-Built Courses
NEW! WileyPLUS Course Collection allows instructors to create their WileyPLUS courses confidently and easily by leveraging a library of gold-standard pre-built courses. Based on learning science, pre-built courses reflect insights from authors and subject matter experts to provide inspiration for engaging, effective course design and are fully customizable, giving you the flexibility to create your version of the perfect course.
What's New to This Course
New WileyPLUS Adaptive Assignments effectively close knowledge gaps through a personalized adaptive experience that provides just-in-time instruction, immediate feedback, and remediation to previous learning objectives. With 3 assignment types to choose from (Pre-Lecture, Practice, Review), instructors can leverage Adaptive Assignments in various ways to build their students' confidence and mastery of course concepts.
New WileyPLUS Course Collection allows instructors leverage a library of gold-standard pre-built courses that are designed based on learning science. Pre-built courses reflect insights from authors and subject matter experts to provide inspiration for engaging, effective course design and are fully customizable.
Content Changes:
All new content and examples extensively updated throughout, with an emphasis on the impact of the COVID-19 pandemic on marketing practices as well as increased social and digital industry emphasis, featuring TikTok, Steam, Zoom, BuzzyBooth, and more.

Christopher D. Burnley, FCPA, FCA, is a professor in the Accounting Department at Vancouver Island University. Prior to his full-time academic career, Burnley worked for 12 years in public practice and also audited government and United Nations agencies with the Office of the Auditor General of Canada. He also teaches in the CPA Professional Education Program for the CPA Western School of Business.
Chris has taught in the Master of Professional Accounting Program at the Edwards School of Business, where he was recognized by the University of Saskatchewan with the Chartered Accountants of Alberta teaching excellence award. He is active internationally, teaching and delivering guest lectures at Vancouver Island University's partner institutions in Europe, Asia, and the South Pacific. Burnley has been awarded numerous internal and external grants in support of his academic work and has presented at national conferences. He has been awarded a number of prizes by the Canadian Academic Accounting Association as a result of his academic work, including awards for case authoring and developing innovative ideas in accounting education.
Chris is active in the accounting profession, was elected to the Board of the Chartered Professional Accountants of British Columbia in 2017, and is past chair of the Board's Education Foundation. In 2016, he was awarded a fellowship in recognition of exceptional service to the profession and is a past recipient of the Ritchie W. McCloy Award for CA Volunteerism. He is also the co-author of Financial Accounting: Tools for Business Decision-Making, 8th Canadian Edition, published by John Wiley & Sons Canada, Ltd.
1. Overview of Corporate Financial Reporting
2. Analyzing Transactions and Their Effect on Financial Statements
3. Double-Entry Accounting and the Accounting Cycle
4. Revenue Recognition and the Statement of Income
5. The Statement of Cash Flows
6. Cash and Accounts
7. Inventory
8. Long-Term Assets
9. Current Liabilities
10. Long-Term Liabilities
11. Shareholders' Equity
12. Financial Statement Analysis
Appendix A Dollarama