WileyPLUS makes the grade with Quality Matters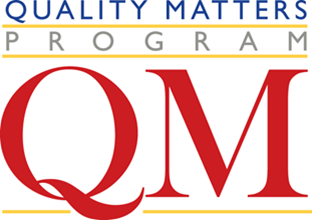 The Quality Matters (QM) Program is a nationally recognized, faculty centered, peer review process designed to certify the quality of online courses and online components. Wiley was the first publisher to partner with Quality Matters to modify their rubric so that it can be used to certify publisher-created online courses. We believe that independent validation by a respected organization such as Quality Matters helps ensure that WileyPLUS meets a high standard of reliability from a course design standpoint and delivers outstanding course content.
The following Quality Matters standards are among those being used to certify WileyPLUS courses:
Design:

The overall design of

WileyPLUS

is clear. Students and instructors are provided with simple instructions on getting started, system requirements, an introduction to the course, etc.

Learning Objectives:

Learning objectives are clearly stated and explained. They assist students in focusing their effort in the course.

Assessment:

Assessment strategies measure effective learning, evaluate student progress, and are designed to support the learning process.

Resources & Materials:

Instructional materials are comprehensive and contribute to the achievement of the stated learning objectives.

Student Engagement:

Meaningful interaction is employed to motivate and engage students.

Support Materials:

A comprehensive set of support resources is available to both students and instructors.
Educators who develop online courses and content are familiar with QM standards, and they recognize how students benefit from the rigor of these standards. Through this partnership, Wiley is helping improve the overall quality of online education and course materials by setting a high industry standard as well as adhering to them.
Learn more about the Quality Matters Program.