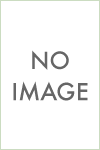 WileyPLUS course:
Visualizing Geology, 4th Edition
©2016
WileyPLUS is packed with interactive study tools and resources-including the complete online textbook-to give your students more value for their money.
The visuals and text are specially integrated to present complex processes in clear steps and with clear representations, organize related pieces of information, and integrate related information
Use of interactive multimedia minimizes unproductive cognitive load and helps students engage with the content.
Case studies throughout bring the science of geology into focus in students' everyday lives
The unique format of Wiley Visualizing allows reinforces the textual content with arresting images that are, in many cases, the next best thing to being there
Visit Wiley.com for more on this textbook:
Instructors
Take a 30 Day Test Drive
Ready to Get Started?
Students
Register for a new class
Use your registration code
or
Buy one along the way